To participate you just need a good internet connection and a computer, tablet or smartphone.
Then … prepare your cup of coffee and have fun with us!
NaCLIPS organizes online workshops on Skype or Zoom. An innovative way to practice the Italian language from home, to get together, meet other students and learn more about the culture of this beautiful country.
To book or request information: info@naclips.it
Next Workshop:
Neapolitan lesson – Friday 28 August 2020 – free activity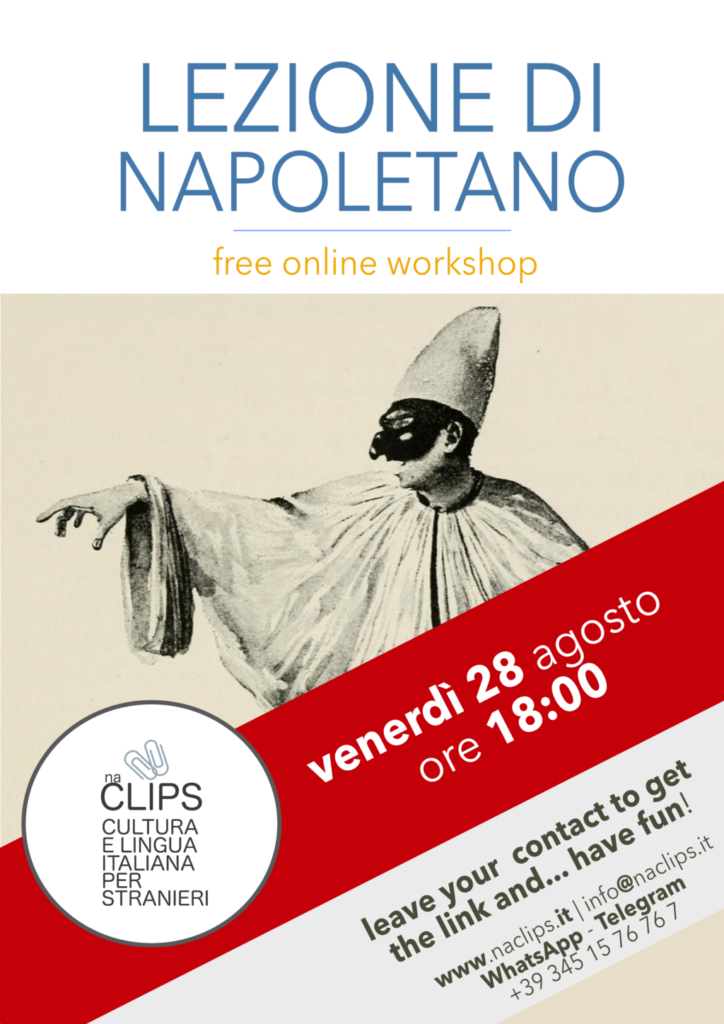 Previous appointments:
Neapolitan lesson – August 28 – free activity
Italian with cinema – 2 May 2020 – free activity
Italian with art – 25 April 2020 – free activity
Italian gestures – 4 April 2020 – free activity
Neapolitan lesson – 11 April 2020 – free activity
– To take an online Italian language course, look here –